Dry Inflatable Slide Rentals
  Dry Slides

REGULAR PRICE: Any 4- HOUR period before 8 PM; DO NOT include or factor in delivery times when booking.

ONLY select your party START time and END time; we will schedule your delivery and set-up times accordingly.

If you need more time, you can add more time online and the system will automatically calculate the new price for you. If you need assistance call us at 214-277-4953 or email us at [email protected].
Every bit as exciting as their wet cousins, our dry inflatable slides are the perfect solution for events and locations where water use is not appropriate. Which makes them perfect for school fun days, church carnivals and company picnics. Browse the selections below and click on the image or "More Info" link for additional information and to make a reservation.
Dry inflatables are a fantastic addition to any party or event, providing hours of fun and excitement for guests of all ages. These inflatable slides are a great alternative to their wet counterparts, making them perfect for occasions where water use is not appropriate. Whether you're hosting a school fun day, a church carnival, or a company picnic, inflatable rentals are sure to be a hit.
One of the key advantages of dry inflatables is their versatility. You can set them up in a variety of locations, both indoors and outdoors, making them suitable for any type of event. With their vibrant colors and eye-catching designs, these inflatable slides instantly create a festive atmosphere and add a touch of excitement to any party.
Another reason dry inflatables are so popular is the range of options available. From towering slides to obstacle courses, there is a wide selection to choose from to suit your party theme and preferences. Guests can climb, slide, and bounce their way through these party inflatable rental structures, providing endless entertainment and laughter. Whether you're looking for a thrilling adventure or a gentle slide, there is a dry inflatable to suit every age group and level of excitement.
In conclusion, dry inflatables are a must-have for any party or event. They offer a safe and enjoyable experience for guests, providing hours of fun and entertainment.
With their versatility, vibrant designs, and wide range of options, these inflatable slides are sure to make your party a memorable one. So why wait? Add some excitement to your next event with dry inflatables and create unforgettable memories for everyone involved. Fun Times Party has a great selection of many different types of inflatables. Check out our
Water Slide Rentals
and our
Slip N Slide Rental
for additional fun options for your next party or event.
What Customers are Saying
"I had a great experience with Fun Time Party Rentals. Damian was punctual, professional and pleasant to work with. I will definitely utilize there services again."
- Andrea Mitchell
"Really great experience with Fun Times Party Rentals! The staff was very friendly and the slides/equipment were clean and well taken care of. Would definitely recommend to anyone looking for the perfect addition to any special occasion."
- Valencia Mobley
"I've rented bounce houses, popcorn machines, tables, chairs, linens and more from Fun Times over the last 12 years. They're professional and prompt. They always go out of their way to make our parties perfect!!"
- Claudia Shelton
Previous
Next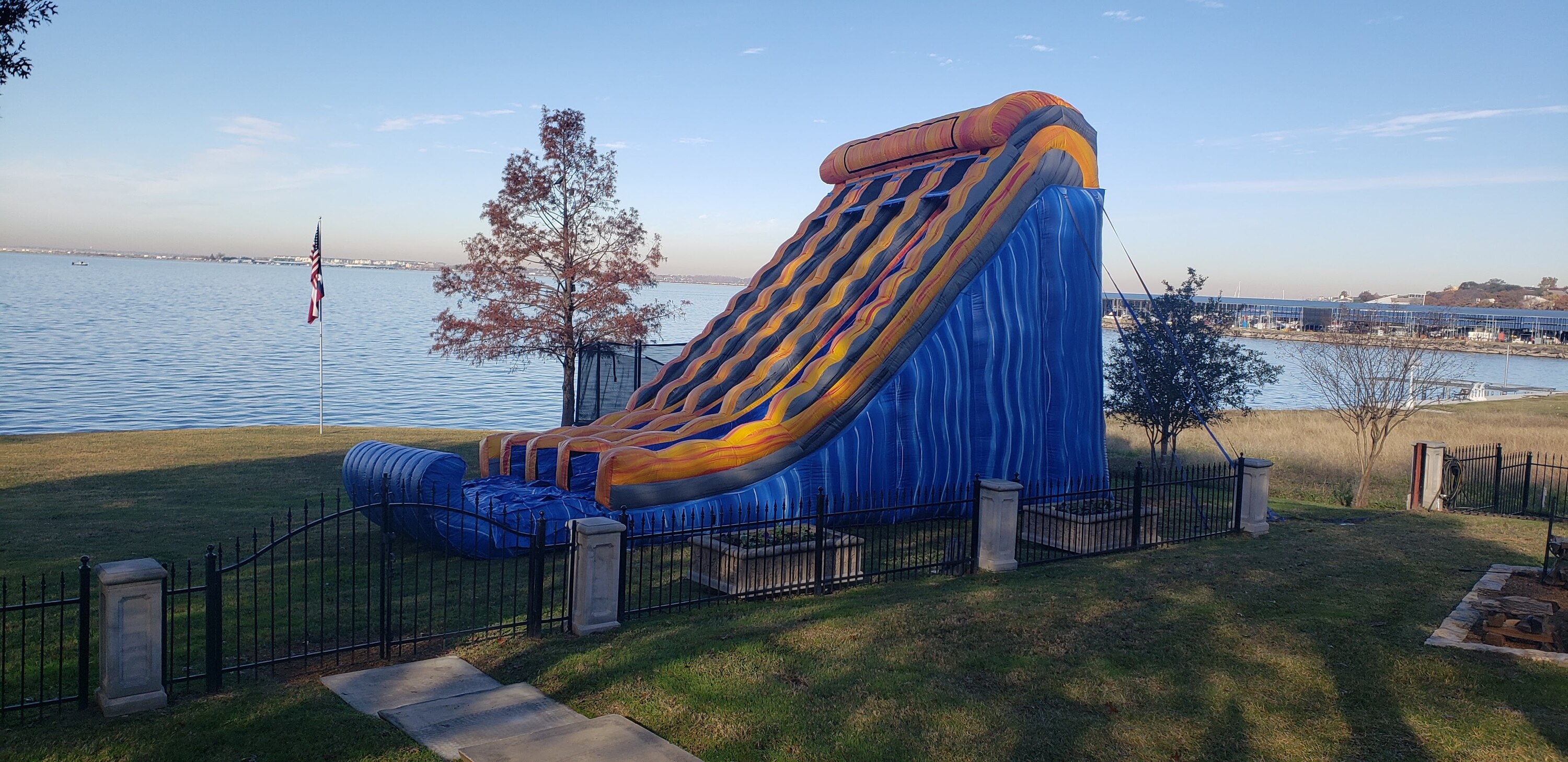 Fun Times Party Rental Offers Top Not Customer Service!
---
Fun Times Party Rental takes pride in providing the best customer service in the industry. Our dedicated team is committed to ensuring that every customer has a seamless and enjoyable experience from start to finish. From the moment you contact us to inquire about our services, our friendly and knowledgeable staff will be there to assist you every step of the way.
We understand that planning a party or event can be stressful, which is why we strive to make the rental process as easy and convenient as possible. Our customer service representatives are available to answer any questions you may have, provide recommendations based on your specific needs, and help you choose the perfect inflatable slide rental for your event. We also offer flexible booking options and can accommodate last-minute requests, ensuring that you have everything you need to make your party a success.
At House Fun Times Party Rental, we value our customers and their satisfaction is our top priority. We go above and beyond to exceed their expectations and ensure that they have a memorable and enjoyable experience. You can trust that we will take care of your party rental needs with professionalism and attention to detail because of our exceptional customer service. Choose House Fun Times Party Rental for the best customer service in the industry and let us help you create unforgettable memories at your next event.